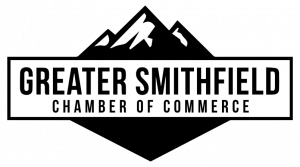 The Smithfield Chamber members take pride in knowing their investment has a direct impact on the quality of life in Smithfield and positively impacts other businesses in Smithfield as well

Discover Area Guides produces and creates local area guides for communities in the Southern Idaho and Northern Utah. We offer business exciting and broad advertising opportunities for brand exposure and business growth.
Greater Smithfield Chamber Member's Feedback Form
Have a change to your listing? Want to add some more photos or Social Media Links? Let us know by filling in this dedicated form below and our production team will update your listings.
Thank you for supporting Discover Area Guides and the Greater Smithfield Chamber of Commerce.