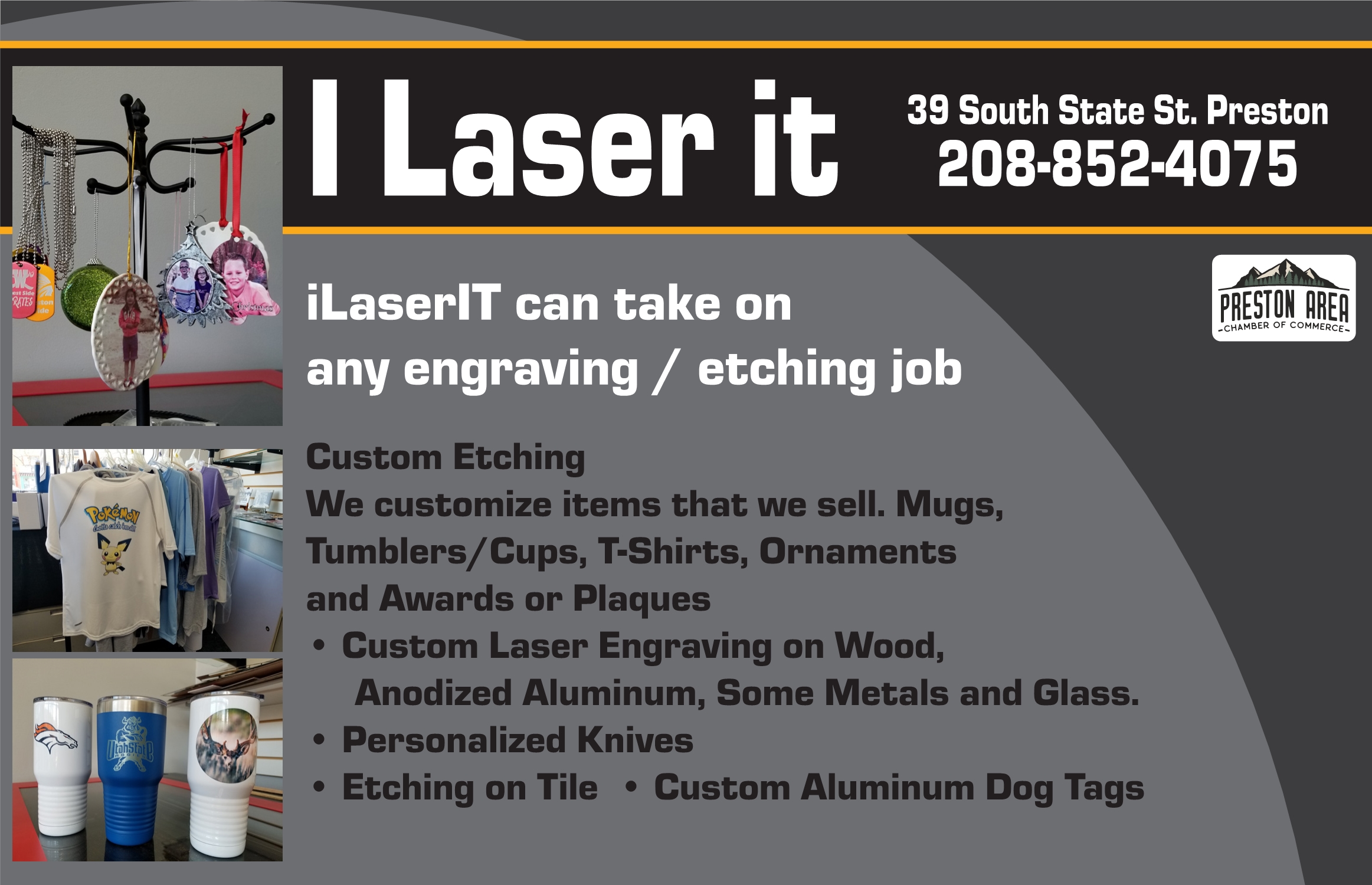 iLaserIT is a Laser Engraving / Eching company located in Preston, ID. Hometown of Napoleon Dynamite!!!
iLaserIT can take on any engraving / eching job no matter how big or small.
iLaserIT utilizes the latest in laser technology, we have 2 Universal Lasers.
iLaserIT has 1 laser that will do products up to 24″ x 12″ with 30 Watts of power (perfect for engraving on any material) can cut many materials up to 1/4″ as well. This unit also has a rotary fixture that can engrave on any round surface up to 5″ in diameter.  This laser is our portable unit complete with captive filtration system for operations at trade shows or any other on-site applications.
ILaserIT's 2nd laser utilizes a 24″ by 18″ working area with 60 Watts of power (perfect for all your engraving needs) cutting materials up to 1/2 or larger in thickness.  This laser is a permanent setup in our office if you would like to see this in action feel free to stop by and take a look.
• Custom Etching
• Custom Laser Engraving on Electronics
• Custom Laser Engraving on Wood
• Laser Engraving on Metal
• Personalized Knives
• Etching on Tile
• Custom Aluminum Dog Tags
& Much More …
We will Design or Create Anything you want, give us an idea or example and we will take it from there.
Laser's are 100% computer controlled so if you can imagine it and approve or design, we can engrave it!!!
Contact us today for quotes or with questions regarding your engraving needs.