Preston 2023 Projected Campaign
Sales Open: November 2022
Sales Close:  March 15, 2023
Spiral Bound & Tabbed Edition In:
Bear River Hot Springs
Day Mountain Ranch
Downata Hot Springs
Rocky Mountain Red Brick Inn
Government Offices
Advertiser Front Counters
Magazine Style Edition:
Direct-Mailed to 3000 Residents in Franklin County
Look for it in your mail soon!
Produced & Updated Annually
Distributed to Local Businesses
Direct-Mailed to 800+ households in the Montpelier Area
3000 Total Copies
Each Edition is Jam-Packed with
Community Information of Your Local Area and its Surrounding Regions
Local Historical Facts, Myths and Legends
Local Maps to Popular Destinations, Shopping Districts and Attractions
Advertising Sections
Lodging & Accommodations
Food & Beverage
Local Events & Destinations
Outdoor Recreation
Professional Services
Medical & Wellness
Real Estate
Farm & Home
Retail Shopping
Ag Business & Industry
Interested in our 2023 Preston Edition?
To include your business in our next Discover Preston Guide contact Jack Johnson
Preston Area Guide Content
Below are a few examples of the content in this book.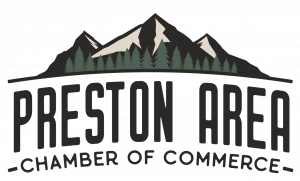 Preston Area Chamber of Commerce promotes the economic and commercial interests of Franklin County for the prosperity of members and the community. We also promote business interests held in common with the extended region of Cache Valley.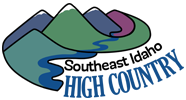 The Southeast Idaho High Country Tourism (previously known as the Pioneer Country Travel Council) is supported by the Idaho Travel Council.
Preston Advertising Partners
Choose a category below to explore Preston Businesses
Only in Preston: Unique Products sold from our Local Businesses
Cache Meadow Dairy

Fresh Whole Milk, Cheese & Ice Cream
Well-Come Mart

Idaho Souvenirs
Papa Jay's Jerky & Deli

Fresh Jerky, Made on-Site
Stokes Market

Orange Juice- Squeezed Fresh Daily
Sun Sage Floral

Fresh Cut Flowers, Candy & Home Décor
Big J's Burgers

Over-the-Top Milkshakes  Largest Assortment in the Area!
Preston Area Business Listings
A Selection of Preston Businesses
427 S. Hwy 91 Preston, ID 8326...
213 W. 1st S. Preston, ID 8326...
3696 N. 600 E. Preston, ID 832...
Discover Preston Area Guide Feedback Form
Have a change to your listing? Want to add some more photos or Social Media Links? Let us know by filling in this dedicated form below and our production team will update your listings.
Thank you for supporting Discover Area Guides and the Preston Chamber of Commerce.