Partners in Promoting the Preston Area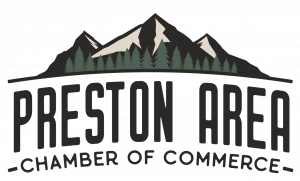 Preston Area Chamber of Commerce promotes the economic and commercial interests of Franklin County for the prosperity of members and the community. We also promote business interests held in common with the extended region of Cache Valley.

Discover Area Guides produces and creates local area guides for communities in the Southern Idaho and Northern Utah. We offer business exciting and broad advertising opportunities for brand exposure and business growth.
Only in Preston: Unique Products sold from our Local Businesses
Cache Meadow Dairy
Fresh Whole Milk, Cheese & Ice Cream
Well-Come Mart
Idaho Souvenirs
Stokes Market
Orange Juice- Squeezed Fresh Daily
Papa Jay's Jerky & Deli
Fresh Jerky, Made on-Site
Day Mountain Ranch
Rustic Getaway- Perfect for Reunions & Family Gatherings
DMR Apothecary
Locally Made Soaps, Candies & Home Decor
Sun Sage Floral
Fresh Cut Flowers, Candy & Home Décor
Big J's Burgers
Over-the-Top Milkshakes  Largest Assortment in the Area!
Bear River Hot Springs
Soak in Our Relaxing Mineral Pools
Discover Preston Area Guide Feedback Form
Have a change to your listing? Want to add some more photos or Social Media Links? Let us know by filling in this dedicated form below and our production team will update your listings.
Thank you for supporting Discover Area Guides and the Preston Chamber of Commerce.